Community Coordination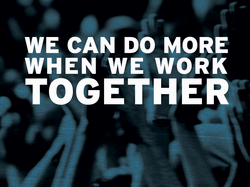 The mission of the Community Coordination Committee is to enlist the support of other community organizations on issues affecting the interests of African Americans and other communities of color.
The goals of the committee are:
Make community involvement a top priority, where it can be broadly interpreted and not focused solely on traditional views.
Grow a strong community outreach system to make the Anne Arundel County Branch of the NAACP more attractive to members and outsiders of all ages, particularly youth.
Explore alternative affiliate organizations, and develop partnerships with other coalitions on specific issues, which are in accord with the program and policies of the Association.
Develop a county initiative aimed at helping communities create and sustain public engagement and community change on issues around racial equity. The committee will focus on their communities and develop programs to bring many people from diverse backgrounds into conversations about racial and ethnic inequities and how racism is affecting the community, and their capacity for sustaining inclusive public conversation and problem solving so that these democratic processes become a routine part of how the community works. And also reduce persistent inequity among racial and ethnic groups that show up in areas like education, housing, health care, the justice system, immigration and jobs.
---