Economic Empowerment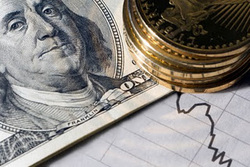 The Anne Arundel County Branch of the NAACP is dedicated to accelerating economic growth in our communities and eliminating existing racial and ethnic economic disparities.

TAKE ACTION

Get Involved -- Ask your local branch whether Economic Empowerment programs are available, and if not, become a part of the solution and volunteer to help establish an Economic Empowerment program in your community.

Make Informed Choices -- Read the 2006 Economic Reciprocity Report Card and support companies that financially support the African American community.

Support minority-owned businesses -- Spend your money wisely and support minority-owned businesses.

Educate yourself -- Read the newspaper and visit the websites listed above to ensure that you are fully informed about current financial and economic issues.

Share your knowledge -- Talk to your friends and/or children about saving money and acquiring wealth.

Speak up for children -- Advocate for the inclusion of a financial literacy component in the public school curriculum.
---